Cologne Commons Contribution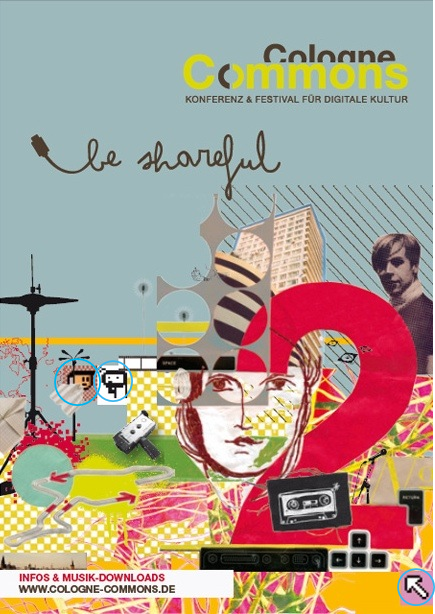 I am surrounded by C's. Since several years now, but this is another story. scnclr contributed to the very official flyer/artwork of the second Cologne Commons conference/festival, held in cologne. The artwork itself was done by lovely Jeanette Corneille – we all love this work. The feedback upon the artwork was absolutely positive so far. Maybe the pixels (in the picture marked with a blue circle) made a difference as well? The blue marked pixels are the contribution from scnclr.
Oh well. Nothing more to say. Except: Come to Cologne and visit the party: 10. – 12. 6. 2010. CU there!
Artikel geschrieben von
admin
.